Carers Week
There are 6.5 million people in the UK who are carers, many of whom will be balancing work with their caring responsibilities.
As this week is Carers Week, we thought we would take a look at some of the ways employers can support carers in the workplace:
Create a supportive environment
Whilst being a carer can be rewarding it can also be tough at times both physically and emotionally. If you create a supportive environment where employees feel able to raise anything with their manager that might be impacting on their wellbeing or any difficulties in balancing their caring and work responsibilities, carers are more likely to reach out for help if they need it. Creating a supportive environment benefits all employees and the organisation as well, as it can have a positive impact on staff retention and productivity.
Be ready to signpost external sources of support
Sometimes carers may reveal that they would benefit from help or support outside the workplace, but they don't know where to turn. It may be helpful for managers to be able to signpost external sources of support in this situation, for example from charities such as Carers UK.
Make employees aware of the right to request flexible working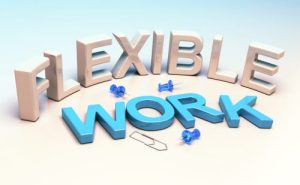 Employees who have at least 26 weeks service have the statutory right to request flexible working –  that is to request  a change to their working hours or even working from home. However, not all employees are aware of this right. If a carer is finding it difficult to balance their caring and work responsibilities changing their working hours could really help if it can be accommodated. If you would like more information on the right to request flexible working, please contact us.
Be aware of the right to dependent care leave so you can deal with the situation appropriately if it arises
Dependent care leave gives employees the right to take a reasonable amount of time off work where it's necessary in order to deal with certain emergencies involving their dependants.
It's a day one right that's available to all employees and covers some of the emergency situations carers may face, such as the need to take time off to deal with the unexpected disruption, termination or breakdown of arrangements for the care of a dependant. Employees don't need to give advance notice that they will be taking time off, but they should follow the usual absence reporting procedure if it's possible for them to do so.
Whilst dependent care leave can be unpaid, some employers do pay for this time off so you should check your contracts and your past practice to identify what the position is in your organisation.
If you have any employment law matters you would like assistance with, please do not hesitate to contact Kingfisher Professional Services Ltd as we are happy to help.