An employer has been found to have constructively unfairly dismissed  an employee who has a disability when they did not seek an occupational health report when proposing to change her working hours, despite a number of requests from the employee to do so.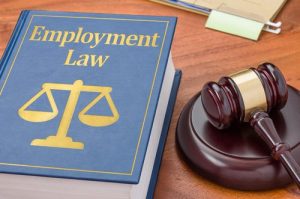 The case of Barker v Marks and Spencer PLC highlights the importance of employers acting appropriately and fairly when managing employees and recognising the need to seek medical advice in some situations.
The Facts of the Case
The employee was a Customer Assistant working in a store about 20 miles from her home, she has a serious metabolic condition which requires her to eat and drink regularly and which affected amongst other things her eyesight.
The employer needed to re-organise employees' shifts to accommodate new delivery arrangements. The employee's manager initially met with her to discuss the proposal and asked her to complete a form setting out when she would be available to work. The employee completed it with the same shifts she was currently working, stating that was what had been agreed because of her medical condition. Her manager subsequently met with her a number of times to discuss proposed new hours which would involve the employee working until 4pm – later than she had worked previously. The employee was reluctant to agree to it as it would be difficult in winter because it was dark, she couldn't drive in the dark because of her eyesight and would have to rely on lifts.
A series of meetings took place regarding the proposed change to hours with the employee objecting to it and wishing an occupational health referral to take place. The employee raised a grievance, in part, about how the proposed change in hours had been handled. No merit was found in her grievance and she unsuccessfully appealed before resigning with immediate effect.
The employee complained to the employment tribunal that she had been subjected to disability discrimination and that she had been constructively unfairly dismissed. She succeeded only in the constructive dismissal claim with the judge finding that: 'throughout the process the employee was asking for a referral to occupational health, she was told that there would be one but then it never happened. The employer's failings were without reasonable and proper cause and were of sufficient seriousness to undermine mutual trust and confidence amounting to a fundamental breach of contract'.
This was despite the judge finding that there was meaningful consultation with the employee regarding the proposed change in her hours and consideration was given to the effect of her disability and there was no evidence that a referral would have made a difference.
The judge found it surprising that the managers involved did not recognise from the start the importance of seeking medical advice where an employee with a serious medical condition is objecting to a change of hours as in this case. The tribunal described as 'complete nonsense' the managers' arguments that they could not make an occupational health referral without more detailed information from the employee regarding her medical condition – the tribunal found they had sufficient information to make the referral. The judge was also critical of the managers' belief that an employee had to be absent from work before an occupational health referral needs to be made. The judge pointed out that this is wrong  – a person does not  have to be absent from work before their illness might be regarded as having an adverse impact on their ability to work, requiring a reasonable adjustment.
Kingfisher's Advice
This case highlights the importance of employers seeking medical advice where it is appropriate to do so. Amongst other things, it can  help employers to understand the nature of an employee's medical condition, whether it could be a disability under the Equality Act, how it might impact on the individual's work or affect them in the workplace, whether there are disadvantages because of actual or proposed working practices and whether reasonable adjustments are required. Whilst medical advice may more commonly be thought of when managing sickness absence, as this case shows, it can be necessary in other situations too.
If you think you need to seek medical advice regarding an employee in your organisation, you should contact Kingfisher Professional Services Ltd for advice on approaching this. It's important to bear in mind that to obtain medical advice an employee's permission will usually be required and that employees have rights in relation to access to medical information, so the matter needs to be managed appropriately.
If you have any employment law matter you would like assistance with, please do not hesitate to contact us as we are happy to help.