Furlough Statistics and Update
The online portal employers use to make claims under the government furlough scheme opened on Monday morning. As anticipated the portal was in high demand, according to a Tweet from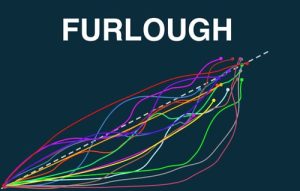 HMRC 185,000 firms submitted claims with 1,300,000 employees being reported as furloughed. Overall, it seems that the portal has coped well with the pressure placed on it.
It seems nothing stands still in the world of furlough for long, with the government again revising some of the guidance. The updated guidance can be reached here and here
Interestingly, the guidance for employees now contains a section regarding holiday. This says that it is possible for an employee to take holiday whilst on furlough. If holiday is taken, employers must pay furloughed employees their normal rate of pay for a period of holiday rather than any reduced amount they receive during furlough. This is the case even though employers cannot recover the full amount under the government furlough scheme. The government guidance does say that 'during this unprecedented time, we are keeping the policy on holiday pay during furlough under review' so we will keep you updated with any further developments. If you have any questions regarding holiday and furlough, especially in light of the upcoming bank holidays, please contact Kingfisher Professional Services Ltd for advice on your situation.
If you are considering furloughing any of your employees or ending a period of furlough,  please contact Kingfisher Professional Services Ltd for advice on the facts of your case before taking any action.