An employee whose performance was impaired by the symptoms of his kidney disease was found to have been discriminated against when his employer scored his performance as being 'below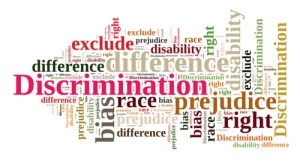 standard' in his appraisal.
The case of Cunningham v the Financial Conduct Authority is a reminder to employers of the importance of being alert to discrimination issues and ensuring that all employees are treated fairly and appropriately when performance is being assessed.
The Facts of the Case
The employee was an Associate Lawyer with the Financial Conduct Authority. During the appraisal year he became unwell, he suffered from severe fatigue and poor concentration which was related to what was ultimately diagnosed as chronic kidney disease. The employer made reasonable adjustments to assist him, reducing his working hours and allowing him a day off mid-week to rest, but his symptoms still affected him.
When it came to the employee's appraisal, he was given the lowest score available – 1 (performance below standard). This meant he wouldn't get a pay rise or a bonus. In previous years his performance had been assessed as being good, he received scores of not lower than two and had been encouraged to apply for promotion.
The employee complained to an employment tribunal that his appraisal score was discriminatory on a number of grounds, including that it was discrimination arising from disability.
The employee won his discrimination arising from disability claim. The employer had based the employee's low score on his poor board reporting and his refusal to manage a particular high level case. The judge found that the score was unfavourable treatment and that it was because of something arising in consequence of the employee's kidney disease (a disability), namely impaired performance caused by severe fatigue and poor concentration. Whilst the employee's initial disappointment at not gaining a promotion made him reluctant to manage the high level case, the judge found that his refusal was actually due to his symptoms as evidenced by his communications at the time and medical evidence.
In cases of discrimination arising from disability a possible defence for employers is that their actions were a proportionate means of achieving a legitimate aim. However, in this case the employer was unsuccessful when trying to rely on this defence. The judge found that the employer had not taken any account of the effect of the fatigue and poor concentration on the employee when they scored him and that ignoring these significant barriers to good performance was not proportionate.
Kingfisher's Advice
If you are assessing an employee's performance, whether for an appraisal or other reason, it's important to identify whether there is anything you need to take into consideration if the employee is not performing well.
Employee performance can be affected by many things and whilst not all of them will be a cause for concern, some may warrant further investigation and consideration before an appropriate and fair assessment of performance can be made. This can include, as in this case, where an employee's health may be adversely affecting their performance.
If you have any concerns regarding appraisals or the performance of an employee in your organisation, please do not hesitate to contact Kingfisher Professional Services Ltd as we are happy to help.