An employment tribunal has found that an employee had been subjected to a catalogue of unlawful treatment in the workplace after revealing he was gay and enquiring about adoption leave. This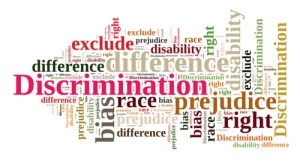 led to a judge awarding the employee over £170,000.
It was found that the employee had been subjected to harassment relating to his sexual orientation and direct sexual orientation discrimination as well as suffering a detriment in relation to adoption leave and being constructively unfairly dismissed.
The case of Allen v Paradigm Precision Burnley Limited highlights the importance of employers being aware of employees' rights and protections in the workplace and ensuring that all employees are treated with dignity and respect.
Below we take a quick look at some of these types of claims and what the judge decided in this case.
Claims
Whilst many employers are familiar with terms such as discrimination, harassment and constructive unfair dismissal, what do such  claims involve?
In a nutshell:
This is where you treat an individual less favourably because of a protected characteristic, such as sexual orientation, than you would treat another person. This type of discrimination can't bejustified, except in the case of direct age discrimination, but even then it's difficult to do as certain legal tests need to be met.
This is where someone is subjected to unwanted conduct because of a protected characteristic and this is intended to, or has the effect of, violating someone's dignity or creating a hostile, degrading, humiliating or offensive environment for them. As you would expect, sexual harassment involves unwanted conduct of a sexual nature and there is also protection for employees who reject or submit to such conduct and are treated inappropriately as a result.
Constructive unfair dismissal
This occurs in situations where an employer behaves in a way that breaches an important term of the employee's employment contract or the implied term of mutual trust and confidence and the employee resigns as a result of that breach. As can be seen in the case in this Legal Update, constructive dismissal covers situations where an employee resigns because of a hostile work environment, particularly if the hostility is directed at them personally. Employees usually need two years' service or more to claim constructive unfair dismissal.
The Facts of the Case
The judge found that:
Several incidents had occurred over nearly a three month period which amounted to sexual orientation harassment. These included the employee being told that he was 'camp', the employee being subjected to limp wristed hand gestures directed towards him on a number of occasions and being asked what his favourite "type" of man was at a work's event.
On the facts, the employee's rejection for the role of Operations Director and then as a candidate for a General Manager position was direct sexual orientation discrimination.
The employee was subjected to a detriment when he was rejected as Operations Director and then as a candidate for General Manager because he sought to take adoption leave and/or because the employer believed that he was likely to take adoption leave.
The employee was constructively dismissed because of the way he had been treated.
Kingfisher's Advice
To reduce the likelihood of such incidents occurring in your organisation it's important to ensure that employees at all levels are aware of what conduct is and is not acceptable. Taking steps such as clearly communicating your disciplinary, equal opportunities and anti-harassment and bullying policies and providing training in these areas to employees and managers can help to protect your organisation.
If an employee raises a grievance about how they have been treated, you should contact Kingfisher Professional Services Ltd for advice on the facts of your case.