Successful Tribunal Claim  Costs Employer Dearly
An employee has been awarded nearly £400,000 after winning her tribunal case for race and age discrimination, harassment and victimisation.
The case of Giwa-Amu v DWP is a reminder to employers of the importance of taking steps to try to prevent breaches of the Equality Act from occurring. As there is no limit on the amount that can be awarded in such cases, they can be costly.
The Facts of the Case
The employee worked as an administration officer. She is of mixed Nigerian and Welsh descent and was the only non-white recruit and trainee over 50 in her cohort. During her employment a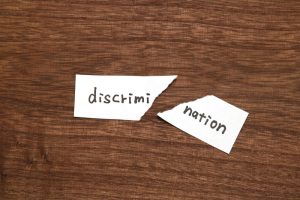 number of incidents occurred before she ultimately went off sick and was dismissed for being unable to return to work.
The employee complained to an employment tribunal that during her employment she had been subjected to  racist and ageist harassment and discrimination and that she had also been victimised.
The employment tribunal upheld her claims in relation to a number of incidents including:
A fellow trainee harassing the employee by using highly offensive racial terminology in front of her, albeit as part of a story. This violated the employee's dignity.
A fellow trainee humiliating her and discriminating against her by saying in front of the group of trainees that he had touched the employee's bum. The judge found the colleague would not have acted in the same manner if the employee had been Welsh, white or the same age as him.
The employee being repeatedly targeted by colleagues for ridicule and increasingly excluded from the group, such that she was not invited to the end-of-training celebration that the other trainees were arranging and had even invited the trainer to. The judge found that the motivation for this was either consciously or sub-consciously the employee's race and age.
Senior members of staff had victimised the employee by relaying her confidential concerns about her treatment back to colleagues without her permission.
The judge awarded the employee £386,000 in compensation, including £42,800 for injury to feelings.
Kingfisher's Advice
As in this case, employers can be held vicariously liable for the discriminatory or harassing acts of their employees. To reduce the likelihood of such conduct occurring it's important to:
Have an equal opportunities and anti-harassment and bullying policy in place;
Carry -out equal opportunities and anti-harassment training with all employees. It's advisable to do this as part of an employee's induction so they are clear what is and is not acceptable right from the start of their employment. Employers should also conduct refresher training to ensure the importance of treating everyone with dignity and respect in the workplace is kept in the forefront of employee's minds.
Managers should be given appropriate training on preventing discrimination and harassment in the workplace as well as how to deal with it in the unfortunate event it does occur.
It's also important that managers are alert to the issue of victimisation and understand that an employee should not be subjected to detrimental treatment because they have done or propose to do something in connection with the Equality Act, such as raising a grievance about harassment.
If an employee in your organisation raises a complaint about discrimination or harassment it is important that this is addressed promptly and appropriately. In most cases this will usually involve addressing it as a grievance in accordance with your grievance procedure. However, it is important to take specific advice on the facts of your case before taking action.
If you have an employment law matter you would like assistance with, please do not hesitate to contact Kingfisher Professional Services Ltd as we are happy to help.