You may have heard about the 'disagreement' between England teammates that led to the Manager, Gareth Southgate, dropping Rahim Sterling from the qualifying game against Montenegro. This raises the interesting question of how can managers in other workplaces manage conflict?
Sometimes employees don't get on, this could be because there is a personality clash, different working styles or particular issues. If this is affecting their work or causing issues in the workplace such as a bad atmosphere the situation will need to be addressed.
If the employees involved are unable (or unwilling) to remedy the situation on their own, this can require a manager to step in. If caught early, such situations can often be resolved informally by a manager meeting individually with employees, explaining the concerns regarding the current situation and the effect it is having on the business and finding out the reasons behind it. Steps can then be identified to resolve the particular matter. This could be reminding those involved of the expected standards of behaviour, setting out clear ways of working together and expectations about how they are to interact going forward. To try to tackle the root cause of the problem it can be useful for the employees involved to meet together, along with their manager, to discuss the issue in a constructive manner to agree a workable way forward.
Dealing with disputes in the workplace can be difficult, if it is a particularly serious matter or the steps taken to try to resolve it initially have proved unsuccessful, employers may want to think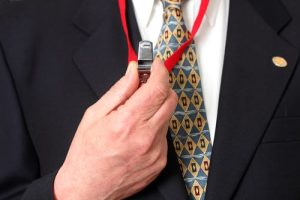 about workplace mediation if the employees involved are agreeable to this. Workplace mediation is a voluntary and confidential process that can be used to attempt to resolve workplace conflict. The mediation is usually carried out by a trained, neutral mediator who works with all parties to try to reach an agreed solution that is satisfactory to everyone involved.
If an employee raises a grievance this will need to be dealt with via the organisation's grievance process. This will usually involve:
Inviting the employee to attend a grievance hearing
Holding the grievance hearing (as part of this the employee should be asked how they would like the matter to be resolved)
Investigating the issue/s
Giving a written outcome and a right of appeal
If merit is found in an employee's grievance, the employer will need to identify what steps will be taken to resolve the matter. For advice and assistance in the event a grievance is raised, please contact your Employment Law Specialist who will be happy to help.
Sometimes workplace conflict gets out of hand and crosses the line into a conduct issue. This could for example be a disagreement escalating into offensive, aggressive or harassing comments being made, an argument taking place in front of customers or even physical violence. If misconduct occurs in the workplace it's important to ensure that it is addressed promptly and appropriately.
The starting point will usually be to carry out a full and through investigation into the matter to establish what action, if any, it is appropriate to take and against whom. There may be cases where it is necessary and appropriate to consider suspending an employee, but you should always seek advice on the facts of your case before doing so.
As handling disciplinary matters can be tricky, particularly if they arise in the context of an existing workplace dispute, it's important to contact your Employment Law Specialist for advice on your situation.
If you have an employment law matter you would like assistance with, please do not hesitate to contact Kingfisher Professional Services Ltd as we are happy to help.