At a time when the retail sector is already facing challenges, recent developments highlight two areas in particular  where retailers may find themselves in difficulty – changing contractual terms and harassment.
The spotlight has been thrown on these areas following a protest by Asda staff about changes to terms and conditions and separately, a recent survey which showed that more than one in 10 retail workers has experienced "inappropriate touching of a sexual nature" in their current role*.
So, what do employers need to know when it comes to changing terms and conditions and tackling harassment in the workplace?
Changing Contractual Terms
If an employer wishes to make changes to an employee's contract of employment the best way to do it is to gain the employee's agreement. Where it's a straightforward and uncontroversial matter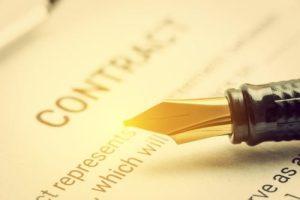 such as giving the employee a pay-rise this is likely to be a simple task! But what if the changes are more controversial?
Sometimes employers identify a need to reduce pay and benefits, change working hours or make other changes which could have a significant and possibly negative impact on employees. In the case of Asda, they were proposing to increase base pay but requiring employees to work more flexible hours, including bank holidays. In cases of variations such as this it's important to handle the matter sensitively and appropriately.
This will usually involve having a strong  business case and consulting with employees to seek their agreement to the changes. Practically, this is usually done through a series of individual consultation meetings with affected employees. If employees agree to the change, they can be asked to sign a variation or a new contract (as appropriate to the situation) with the changes coming into effect from the date agreed.
If an employer can't get agreement to the changes from all the employees, then the matter can become tricky. It may be necessary, after following a fair process, to dismiss those who won't agree and to offer to re-engage them on the changed terms, to take effect at the end of their notice period. This is not a step to be undertaken lightly as it could give rise to the risk of employment tribunal claims, such as unfair dismissal or in some circumstances, discrimination. It's worth bearing in mind that in our experience employees who are dismissed don't often take up the offer of employment on the new terms.
As an alternative to the above, employers sometimes wish to impose changes if agreement can't be reached. However, this is usually a higher risk strategy as it can result in employment tribunal claims such as employees claiming they have been constructively dismissed and/or claiming they have been underpaid on an ongoing basis if the changes negatively affect pay.
If you are considering proposing changes to employees' contractual terms and conditions you should seek advice from Kingfisher Professional Services Ltd before taking any action, particularly before dismissing any employee. It's important to bear in mind that if the contractual changes you are proposing to make may affect 20 or more employees at one establishment, there may be additional steps required  in relation to the variation.
Harassment in the Workplace
Harassment in the workplace, particularly sexual harassment, has been a hot topic for some time.
A recent survey* of 1,031 retail workers found that:
11 per cent said they had experienced inappropriate touching of a sexual nature while at work. If this was extrapolated across the entire retail workforce, it would suggest 319,000 workers had been affected.
36 per cent of those who reported experiencing such behaviour believed their employer could have done more to prevent it happening.
Of those who reported seeing or experiencing inappropriate touching at work, more than half of retail workers said a colleague had carried out the behaviour.
With employees feeling more empowered to speak up about harassment  and raise complaints employers need to ensure they are putting measures in place to try to prevent harassment from
occurring in the workplace. This is not only to protect employees from what can be a distressing ordeal but also to protect the business. It's important to bear in mind that employers can be vicariously liable for the harassing actions of their employees.
If harassment does occur between colleagues and a tribunal claim is brought, an employer's defence will be to show that reasonable steps were taken to prevent the harassment from occurring.
If you haven't already done so, you should take steps such as:
Putting clear equal opportunities and anti- harassment and bullying policies in place
Clearly communicating the above to employees
Providing anti-harassment and bullying training to employees to reduce the risk of such incidents occurring
Providing training to managers so they can set a good example of appropriate behaviour and where necessary, recognise and effectively address harassment, in the unfortunate event it occurs.
It's important to remember to include equal opportunities and anti-harassment and bullying policies and training as part of inductions for new starters as well as bearing in mind that refresher training is advisable for all employees.
If an employee in your organisation complains that they have been harassed, usually such a complaint would need to be addressed via your organisation's grievance procedure. However, it's important to contact Kingfisher Professional Services Ltd for advice on the facts of your case.
If you would like an equal opportunities or anti-harassment and bullying policy for your organisation, please do not hesitate to contact your Employment Law Specialist.
Training Available
We also offer employee and manager training, including anti-harassment and bullying training, as part of our range of additional services.
All our training packages are:
Cost effective and tailored to meet the needs of your organisation
Written and delivered by employment law experts you can trust
Praised by employees and employers for being practical, engaging and effective
If you are interested in training for your organisation, please do not hesitate to contact your Employment Law Specialist to discuss your training needs and to request a quote.