With rail strikes looming and disruption to flights possible over the busy summer holiday period many businesses will be braced for impact as some employees may struggle to travel to work or get back from holiday on time.
What can it be helpful for employers to think about when it comes to managing travel disruption issues? Take a look at our two part travel disruption blog to find out.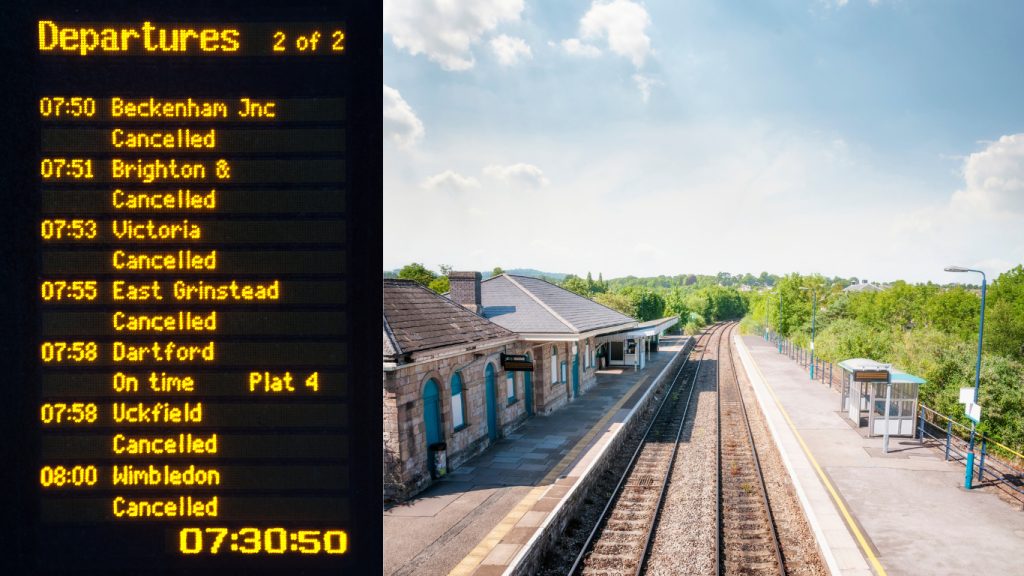 Rail Strikes – Keeping Things on Track
If you have employees who travel by train (or tube) to minimise disruption to your business consider
Raising awareness – making sure that your employees are alert to the planned strikes, the need to keep themselves updated on any developments and to plan ahead. Depending on how they are affected by the strikes employees may need to find alternative ways of travelling, such as by bus.


Early communication – encourage employees to tell you as soon as possible if they will have particular difficulties getting to or from work (or be unable to do so) so that you can discuss their situation. This can help you to plan and consider if there are any solutions.


Workable alternatives – if employees are unable to get to the workplace you may wish to consider allowing them to work from home if appropriate, or if they can get in but not at the usual time (or it is very difficult to do so), agreeing to temporarily adjust working hours during the strike to accommodate available transport options. There may be other alternatives that could work for your business and affected employees, for example an employee may request holiday to avoid dealing with the travel disruption.


Giving a reporting procedure reminder – employees may unexpectedly find that their commute is disrupted further e.g. because of delays on alternative transport or due to the knock on effect of the strikes, so it's helpful to make sure the reporting process is fresh in employees' minds.