In March 2023 an asbestos removal company has been convicted (awaiting sentence) and its director has been given a prison sentence after managing asbestos incorrectly, failing to ensure the safe removal of asbestos.
The company was advertised as a licenced asbestos removal company and removed licensable material from domestic properties throughout the UK.
It turned out, after an investigation by HSE, that the company had never held a license and conducted their undertakings in such a manner so as to cause large-scale contamination of the air, putting homeowners and their families as well as their own workforce and any other person on premises where work was conducted, at risk. It was also brought to light that previously issued prohibition notices had been ignored.
The company was found guilty of breaching Regulation 8 (1) and 11 (1)(a) of the Control of Asbestos Regulations  as well as guilty of a charge relating to the failure to comply with a prohibition notice which was applicable to two addresses they were working at, which were issued to prevent them working on licenced asbestos materials.
At the same time, Trading Standards also prosecuted the company and Director for fraud, in relation to falsifying training documents, a business insurance document, and unauthorised use of trade association logos to give the company and its employees' credence.  The company is awaiting its sentence to be passed for all counts.
The company director pleaded guilty to breaching section 37 of the Health and Safety at Work Act pertaining to the breach of the Control of Asbestos Regulations as well as to the breach of the prohibition notice and was immediately jailed for 6 months and ordered to pay victim compensation. He also pleaded guilty to fraud and was sentenced to a further 4 months in jail making a total prison sentence of 10 months.
Why should we be managing asbestos safely?
Used extensively in the UK from the 1950s through to the late 1990s asbestos was a building material outlawed from the year 2000, which was used as:
Asbestos lagging – used as thermal insulation on pipes and boilers;
sprayed asbestos – used as thermal insulation, fire protection, partitioning and ducts;
asbestos-insulating board (AIB) used for fire protection, thermal insulation, partitioning and duct;
ceiling tiles;
floor tiles;
cement roofing and guttering;
textured coatings.
It is estimated that currently approximately 5,000 deaths occur every year, with approximately 20 of those fatalities every week likely to be a person in the trade (electrician / gas engineer / plumber, etc.).
It is because of this stark fact that employers must still, before their workforce becomes exposed, ensure that if their work demands it, they check if a building they are working at or on has any ACM's by checking for an Asbestos register and then acting on its information. It is also important that the employees can recognise asbestos products if they encounter them.
Disturbed or damaged asbestos will release fibres into the air, which if breathed in can be the
catalyst for serious disease. These diseases will not have an immediate detrimental effect as they can take a long period of time to develop. However, the bad news is that once developed it is often too late to do anything.  The following are all asbestos related:
Mesothelioma – a cancer that affects the lining of the lungs (pleura) and the lining surrounding the lower digestive tract (peritoneum). It is almost exclusively related to asbestos exposure but by the time it is diagnosed, it is almost always fatal.
Asbestos-related lung cancer – looks very similar to lung cancer caused by smoking and other causes. It is estimated that there is around one lung cancer for every mesothelioma death.
Asbestosis –  causes serious scaring of the lung that normally occurs after heavy exposure to asbestos over many years. This condition can cause progressive shortness of breath, and in severe cases can be fatal.
Pleural thickening – is generally a problem that happens after heavy asbestos exposure. The lining of the lung (pleura) thickens and swells. If this gets worse, the lung itself can be squeezed, and can cause shortness of breath and discomfort in the chest.
What should "duty holders" do when managing asbestos?
The duty holders are any employer or any person with responsibility for the upkeep and maintenance of a workplace / building where work is being conducted.
Duty holders should review their arrangements regularly to check that they continue to meet their duties, which includes requirements to:
Take reasonable steps to find out if any asbestos-containing materials (ACMs) are on the premises, and if so, how much there is, where it is and what condition it is currently in;


presume that materials contain asbestos unless there is strong, physical evidence that they do not (i.e., a building built after 2000, documentary evidence of the removal of ACM's or a survey of the correct type that determine the existence (or not) of asbestos;


make, and keep up to date, a record of the location and condition of any ACMs – or materials which are presumed to contain asbestos;


assess the risk of anyone being exposed to fibres from the materials identified;


prepare an asbestos management plan that sets out exactly how risks will be managed;


take the necessary steps to put the plan into action;


periodically review the plan, monitoring the arrangements and acting on any findings thereby keeping the plan and arrangements relevant and up to date;


provide information on the location and condition of the materials to anyone who is liable to work on or disturb them.
What protection is needed when managing asbestos?
Companies that work in conditions where asbestos may be a risk factor must ensure that they have access to the right protections so that any exposure is managed. This means that the right and necessary equipment is in place and available and it is recommended that an "asbestos spill kit" put together has the following:
Disposable respirators should be to EN149 standard (type FFP3) or EN 1827 (type FMP3);


half mask respirator to EN 140 with a P3 filter;


semi-disposable respirator to EN 405 with P3 filter;


disposable coveralls (type 5) which should be easy to remove;


a spray bottle (for damping down surfaces and wetting cloths for decontamination purposes);


cloths (a suitable supply of cloths for wetting or even wet wipes to aid wiping down);


tape to cordon off an affected area;


an instruction card for employees so that a precise procedure can be followed.
Ensure all workers are trained and well versed at spotting potential problems, so that work can be stopped as soon as a potential ACM is discovered.  This will minimise potential contamination and keep workers safe.
If Asbestos is disturbed it is important to react straight away. Take steps to ensure the disturbance is minimised, stop work immediately and replace any access panel or tape over any drill holes or whatever caused the disturbance.  Then try to decontaminate yourself, any
other employee and the equipment in use using wet wipes or damp cloths to stop fibres circulating in the breathable air. Consult an Asbestos removal contractor to obtain advice and or assistance as necessary.
Report the incident to HSE via the RIDDOR reporting procedure, as a dangerous occurrence. i.e. a work activity has caused the accidental release or escape of asbestos fibres into the air in a quantity sufficient that may cause damage to health.
Take a precautionary approach and report in the following situations when work is carried out without suitable controls, or where those controls fail. What must be reported:
The use of power tools (to drill, cut, etc.) on most asbestos containing materials (ACMs);
any work that leads to physical disturbance (knocking, breaking, smashing) of an ACM that should only be handled by a licensed contractor such as a sprayed coating, lagging, asbestos insulating board (AIB);
the manual cutting or drilling of AIB;
any work involving aggressive physical disturbance of asbestos cement such as breaking or smashing.
Review any incident to help prevent a recurrence and update your asbestos register. If a worker / employee may have become contaminated then make a note on their health record or personnel file.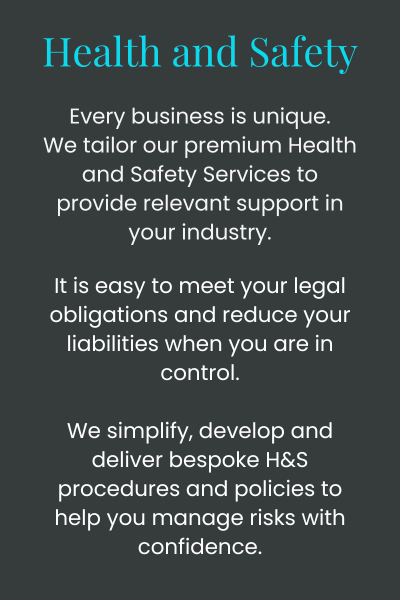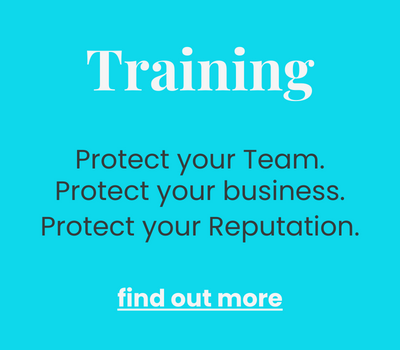 Subscribe To Our Weekly Newsletter
Notifications about changes in H&S Legislation, News, and service offers.