Do you carry out building refurbishments, run a bakery, have a woodworking shop, carry out welding activities or fabricate metal and or otherwise need to manage dusts, fumes or mists in your workplace?
The HSE has approved a revised edition (the fourth) of EH40 / 2005 which states the exposure limits that employers should ensure are not beached.
This revision was undertaken to take account of amendments made to the EU directive which covers the protection of workers from the risks of exposure to carcinogens or mutagens at work.
Within the document new occupational exposure limit values for several recently categorized carcinogens or mutagens have been included in the review as well as new limits for exposure to hardwood dusts, refractory ceramic fibres and respirable crystalline silica.
Whilst some alterations are significant – i.e. the WEL for 1,3-Butadiene (also known as Buta-1,3-diene), have decreased by a factor of 10, others have been relatively minor – the WEL for 2-Nitropropane, for which only the mg/m3 limit is more stringent than before – differs by only 5%.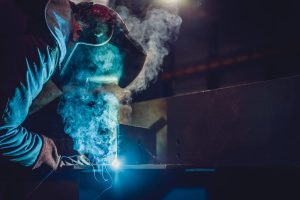 For the first time, respirable crystalline silica (RCS) has been categorised in the publication as being "capable of causing cancer and / or heritable genetic damage", while, in another first, Bromo ethylene has been added to the list.
Along with the reclassification of welding fume in February 2019 to a group 1 carcinogenic and the HSE's announcement regarding the higher level of required control measures for those involved in welding operations, a more pronounced and targeted inspection regimen is expected to be in force until the end of March 2020 at sites where metal fabrication is undertaken.  These inspections will be focused on the control of exposure to welding fume and metal working fluids.
It should be realised that it is your duty as an employer to provide a safe working environment and in this regard to ensure that exposure is reduced to the minimum that is practicably achievable – not just to reduce to the limit.   
 If your activities or tasks produce dusts or any fine particles, fumes or mists then this would be a good time to review your risk assessments and ensure you are following the hierarchy of control:
Elimination – The first responsibility is to ensure that where possible employers eliminate risk.  Are your activities and tasks designed to ensure that the way the work is carried out; or the substances used during that work process; or the byproduct(s) of a work process; present no hazard?  If not, then can they be redesigned?
Substitution – where materials being used, or processes carried out are substituted or altered to become less hazardous to the user / worker or to others who could be affected by the activities. Care should b
e taken to ensure the alternative is safer than the original.
This can also include substances that are environmentally hazardous, and which could affect the general populace at large.
Engineering controls – where work equipment or other measures are put in place to reduce risk of injury such as local exhaust ventilation (LEV), which can be used to control risks from dust, fume or mists.  If possible, remove the hazard from operators by methods such as enclosure, which could be as simple as ensuring the hood of the LEV is suited to the task and gathers any harmful substances prior to them getting into the breathing area of employees. Give priority to measures which protect collectively over individual measures.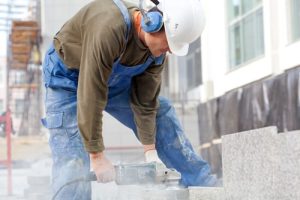 Administrative controls – These are all about identifying and then implementing procedures to ensure work safety.  This could be by introducing job rotation and thereby reducing the time workers are exposed to hazards, or by prohibiting the use of mobile phones in hazardous areas to reduce the risk of distraction; by increasing safety signage, or just by carrying out and informing employees of the significant findings of company risk assessments.
Personal protective clothes and equipment – Only after all the previous measures have been tried and found ineffective in controlling risks to a reasonably practicable level, must personal protective equipment (PPE) be issued and used. For example, where you cannot eliminate the risk of fume creation due to welding operations, suitable PPE should be selected and (where applicable) face-fitted for the person who uses it. Workers must be trained to manage the hazard as well as the function and safe use of the provided PPE.
If this alert has raised questions or you need to discuss any other health & safety related issue do not hesitate to contact your health & safety consultant or the main office for advice / assistance.