A company which admitted breaching health and safety laws after a woman was killed by debris blown off a building roof by Storm Doris has been fined £1.3 million.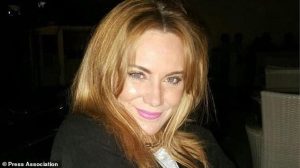 Tahnie Martin, 29, was struck by a wooden panel which had been torn from its "rotten" fixings on the roof of the Mander Shopping Centre, in Wolverhampton, on February 23rd 2017.
The wooden panel from a water tank which killed Tahnie during Storm Doris was rotten after not being painted for almost 20 years, a judge heard.
Prosecutors said the firm had overseen "systemic" and "serious" maintenance failings.
The fixings attaching the wooden panel to the brick water tower were obviously rotten and corroded, said Mr Bernard Thorogood, prosecuting for Wolverhampton City Council, who continued: "The solution was normal attention to decoration."
"The rot was either not noticed or not taken on board but the work needed to upkeep the premises was not happening."
Tests indicated the panel had not been painted since 1998 when this should have happened every three or five years, continued the prosecutor.
The particulars of the prosecution focused on the points that on and before the 23rd February 2017, the defendant, being an employer, failed to conduct its undertaking in such a way as to ensure, so far as reasonably practicable, that persons not in its employment who might be affected thereby, including Tahnie Martin, were not thereby exposed to risks to their health and safety arising in connection with the maintenance of the exterior of the Blackrock Building, including the structures upon it contrary to Section 3(1) and 33(1)(a) of the Health and Safety at Work etc. Act 1974.