With many organisations under pressure at the moment we have put together a round-up of a few matters it will be helpful for employers to have on their radar.
NHS Test and Trace Launched
Test and trace systems have been launched in England, Wales and Scotland. In brief, this system is intended to combat coronavirus by ensuring that those who have symptoms can be tested and if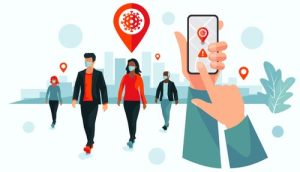 they test positive, their contacts traced. Any of those contacts deemed at risk of catching the virus will be instructed to go into isolation for 14 days from their last contact with the person who has tested positive, even if they don't feel unwell. Details of how the system will operate in England can be found here and there is guidance for employers here
These new developments will be important for employers to bear in mind when it comes to managing workplace absence and planning for staffing levels as employers could find that employees in their organisation are being ordered to self-isolate. It's possible that an employee could be told to self-isolate by the NHS on more than one occasion.
Those instructed to self-isolate can work from home if they remain well and if it is practicable to do so. Otherwise they will be entitled to Statutory Sick Pay (SSP) providing they meet the eligibility conditions (employers should check their contracts of employment to see if an employee is entitled to Company sick pay). Alternatively, an employee could be given the opportunity to take paid annual leave should they wish to do so. The NHS test and trace service will provide a notification that can be used as evidence that someone has been told to self-isolate.
Whilst employers may understandably be concerned about the disruption that self-isolation may cause, the  government guidance points out that it is less disruptive than an outbreak of coronavirus in an employer's workplace, and much less disruptive than periods in lockdown.
You may remember that the government were putting in place an SSP rebate scheme to help employers. The SSP online rebate scheme is now open. It allows small and medium sized organisations to apply to HMRC to reclaim up to two weeks coronavirus related SSP. Further information can be found here
One aspect of workforce planning that it can be easy to overlook is annual leave. As we approach what would in normal times have been the start of 'holiday season' it's a good idea to have a look at your holiday records to see what position your organisation is in regarding untaken annual leave. It's likely that in many organisations, due to the timing of the pandemic and other factors, there will be a lot of employees with large amounts of untaken holiday. It's important for employers to consider how this will be managed. This includes for any employees who are on furlough (employees can take holiday whilst on furlough, but they must be paid their normal rate of pay for it – not a reduced furlough rate). For advice on the situation in your organisation, please contact Kingfisher Professional Services Ltd.
If you would like advice on an employment law matter, please do not hesitate to contact Kingfisher Professional Services Ltd as we are happy to help.