An employee who complained about colleagues making fun of disabled clients and was ostracised as a result has succeeded in her claims for automatic unfair dismissal, victimisation and failure to make reasonable adjustments. The tribunal was particularly critical of the workplace culture and the involvement of some managers as well as how the matter was handled.
This case of Robinson v Mind Monmouthshire Ltd highlights the importance of employers ensuring that employees of all levels receive appropriate training not only to prevent issues such as these occurring but to ensure that managers are able to promptly, appropriately and sensitively handle any Equality Act issues that do occur.
The employee worked for a mental health charity in an open plan office with other staff. There was frequent bad language and 'banter'. The employee witnessed her manager and colleagues imitating people with physical disabilities.
Whilst the employee was upset, shocked and offended, other colleagues were laughing, including the operations manager. The employee informally complained about the incident, she did not want to raise a formal grievance as she had previously had a bad experience with another employer.
The tribunal found that no real action was taken and as the manager had been involved in the incident it was not treated particularly seriously. It was likely that some informal advice had been given to people just to keep it down a bit and that the manager had mentioned the employee's name as there was a culture of informality.
The employee was subsequently ostracised and ignored. The employee took time off as sick leave. She was diagnosis with anxiety and depression on top of a long-standing history of complex post-traumatic stress disorder.
She was referred for an occupational health assessment and informed the physician that she was ignored by many of her colleagues after reporting the mimicking incident. The physician recommended that the employee did not return to the same working environment, mediation should take place once the employee had recovered more fully and the employee should be managed 'sensitively and supportively' given the underlying nature of her sickness absence and health conditions.
In a capability meeting, the employee explained she felt that the working environment had a profound effect on her well-being, referred to the mimicking incident and how she had been treated as a result.
The employer again insisted she raise a grievance but the employee explained she did not have the emotional resilience to do so. Ultimately the employee did raise a grievance which was not found in her favour and the outcome of which she subsequently unsuccessfully appealed.
The employee resigned and claimed unfair dismissal, victimisation and that her employer had failed to make reasonable adjustments. She succeeded in her claims. The tribunals findings included that:
The employee's complaint about the mimicking incident meant that she was a whistle-blower – she had complained to her employer about a breach of a legal obligation namely the requirement to comply with equality law in the workplace. The mimicking incident she complained of was disability harassment. The treatment the employee was subjected to and the inaction of management in dealing with the situation meant that she had been constructively unfairly dismissed for blowing the whistle.


The employee had been victimised for doing a protected act under the Equality Act – namely raising the complaint about the mimicking incident. She was subjected to unfavourable treatment such as being ostracised as a result.


The employer had failed to carry out its duty to make reasonable adjustments for the employee as a disabled person when they failed to carry out the recommendations in the Occupational Health report of exploring mediation and other restorative solutions to help her get back to work and to treat her sensitively. Instead, the employer required the employee to undergo a grievance procedure which in the circumstances was found not to be appropriate.


There were significant failings in how the situation was managed. The judge found that the mimicking incident was so serious that the manager to whom it was reported should have dealt with it robustly, but this did not happen there was no active challenge to the conduct – probably because this sort of language and banter had become endemic in the office culture. The judge commented that the employer 'has a legal responsibility to ensure that this sort of conduct is not tolerated in a work environment'.
Promptly and appropriately deal with any issue raised regarding harassment and/or discrimination.
It's important for employers to promptly and appropriately deal with any issues raised when it comes to matters such as possible acts of harassment and discrimination. As this case shows, it can be a tricky area for employers and it's easy for matters to get out of hand.  As such employers should always take advice of the facts of their case if an employee raises any complaint about an employment law matter, whether formally or informally.
This case also highlights the issue of workplace banter. The managers in the case described it as 'gallows humour' and gave the impression that it was just a bit of fun – a view the judge clearly did not share. It's important for all employers to ensure that workplace banter remains appropriate and does not cross the line into breaching equality law.
A good place to start is to make it clear in policies what is and is not tolerated, to provide equality and anti-harassment training to all employees and managers, and for managers to set a good example.
It's not just in the 'physical workplace' where issues can arise. With many employees currently working from home, it's advisable to remind them about appropriate standards of behaviour, for example, whilst using videoconferencing platforms or facilities such as Microsoft Teams. As employees may feel more relaxed working from home, conversations between employees may become more casual, and inappropriate banter or comments could start to creep in.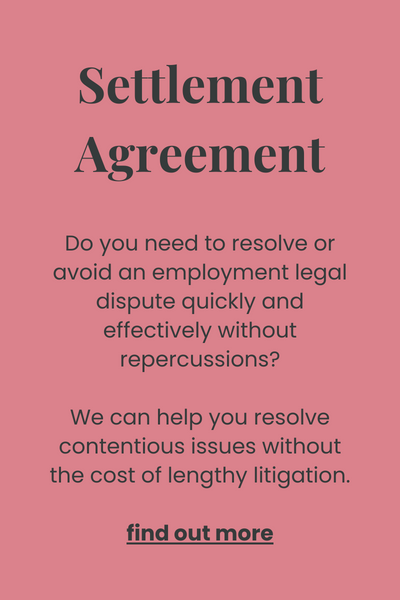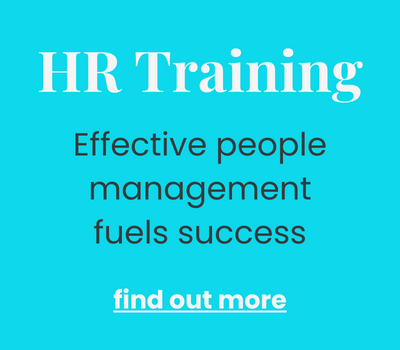 Subscribe To Our Weekly Newsletter
Notifications about changes in Employment Law Legislation, HR News, and service offers.