ACAS have found themselves in a surprising position, and you may be shocked when discovering the cause.
Paid holiday issues, and failure when dealing with their employee's grievances around holidays, ultimately led to the employee resigning. A judge found ACAS's ex-employee had been constructively unfairly dismissed because of the way she was treated.
The case of Tracey v ACAS shows that all employers need a little help sometimes and it can be easy for things to get out of hand. So, what happened in this case and what can you do to protect your business?
Tracey vs ACAS - What Happened?
The employee worked as an Advisor for ACAS. Keeping it brief:
The employee's employment was continued after her fixed-term contract ended, but there was no written contract in place after April 2014 for reasons including the employee initially feeling that a new contract contained a reduction in holiday entitlement.
The employee had atypical working hours and when the employer switched from keeping paper records to using a software system it turned out that those using it didn't know how to record holidays for such employees. The result? No proper records of this employee's holiday entitlement were kept for years and the employee was unclear about where she stood.
The employee requested clarification of her entitlement which was referred internally to Pay Enquiries, but rather than getting an answer it was suggested (and not for the only time) that the employee had been overpaid. The employee became concerned and wanted to exclude the possibility that, in ignorance of her entitlement, she might unwittingly take excess paid holiday for which repayment might be sought.
The employee continued to pursue the subject in emails and conversations with her managers from then on until the end of her employment as she wanted certainty. Whilst some action was taken, nothing effective was done for a period of several years despite the employee's persistent complaints.


Following a telephone call with her manager when the matter remained unresolved, the employee resigned. She raised a further grievance and ultimately complained to the employment tribunal that she had been constructively unfairly dismissed.
It was found that the employee had been constructively unfairly dismissed. Amongst other things, the judge said that:
Prior to the employee's resignation, the matter had simply not been investigated by the employer adequately. It was only after the employee ultimately resigned that the issue was properly addressed, but that was too late.
The employer should have told the employee what her entitlements were, and issued her with a proper statement of employment particulars. Instead, the employer's pay department which had not kept proper records of its own, repeatedly asked her to provide basic information which the employer should have known already and properly recorded.
The employer was in fundamental breach of the implied term of trust and confidence by creating and then allowing this situation to continue up until the employee resigned. The particular breaches were persistent failures to allow her the correct amount of paid holiday and to fully and completely investigate her complaints about this within a reasonable period.
The ongoing situation exposed the employee to uncertainty and stress and had a negative impact on her health, and an inability to take holidays without worrying about the consequences.
The employee was awarded over £20,000.
Protect your business by following these simple steps...
Managing employees and dealing with HR issues can be tricky, but there are some basic things your business can do to put you in a stronger position.
Here are some key matters to check in your business:
Are you keeping appropriate records? Check your practice to make sure you have the records your business needs. Not only can this help to avoid issues arising in the first place having appropriate records can help your business to effectively, appropriately, and promptly deal with issues if they do arise.
Not convinced that everyone in your business who has people management responsibilities is taking documenting things such as grievances, disciplinary processes or even routine matters seriously? You might want to let them know that keeping appropriate records can make the difference between winning and losing a tribunal claim if one is brought.
Have you got appropriate processes in place regarding contracts of employment? It's important to make sure that you have the contracts in place that your business needs, but it can be very easy for things to be overlooked or internal practices to slide (or be less stringently adhered to in some departments than others…), and this can lead to issues. So, here are some basics to be mindful of:
It's a 'day one right' for new employees to be provided with a basic written statement of employment particulars, in most cases employers use contracts of employment to meet this requirement. This means that businesses will usually need to provide a new starter with a contract of employment containing certain information on or before the commencement of employment. It's usual practice for businesses to send out contracts of employment along with a job offer.
Make sure you get a signed copy of contract documentation returned for your records. Job applicant objecting to terms of the contract you have offered? We can help you address this situation.
Current employee been promoted? Changes agreed to terms and conditions? Don't forget to make sure the 'paperwork' is in order – a written variation or newly updated contract of employment is likely to be required. Remember if it is your business that wants to change the terms of an employee's contract, it's important to seek advice before acting to make sure you understand what is involved. Looking for some basics on changing terms and conditions such as reducing employee benefits? Read our blog on changing terms and conditions in difficult times, but remember it's vital to seek business advice on the facts of your specific situation.
Does your business know how to handle an employee grievance? First off make sure that you are confident that you can spot a grievance and that you are alert to employee complaints. The next step is to make sure you know how to handle a grievance if one is raised and that this is done promptly and effectively. The case of Tracey v ACAS wasn't one in which the issue was ignored and no action was taken, but one where the matter wasn't effectively dealt with in a timely manner before it was too late. You can avoid that happening in your business. Has an employee raised a grievance? You can get 15 minutes of free confidential advice from an employment law expert.
Whether you are grappling with a grievance or any other HR or employment law matter it's important to get the help your business needs.
Looking for bespoke, business-focused advice on a current situation your business is facing? Get in touch.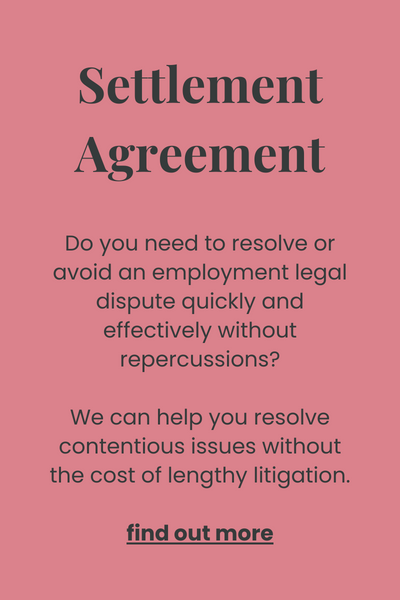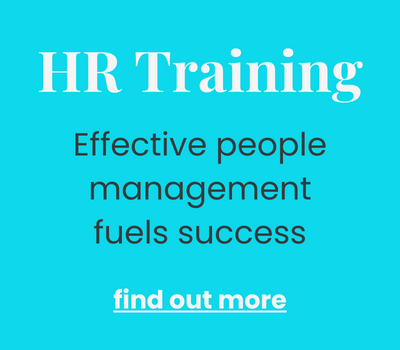 Subscribe To Our Weekly Newsletter
Notifications about changes in Employment Law Legislation, HR News, and service offers.